2021 Ford Ranger | Off-Road Capability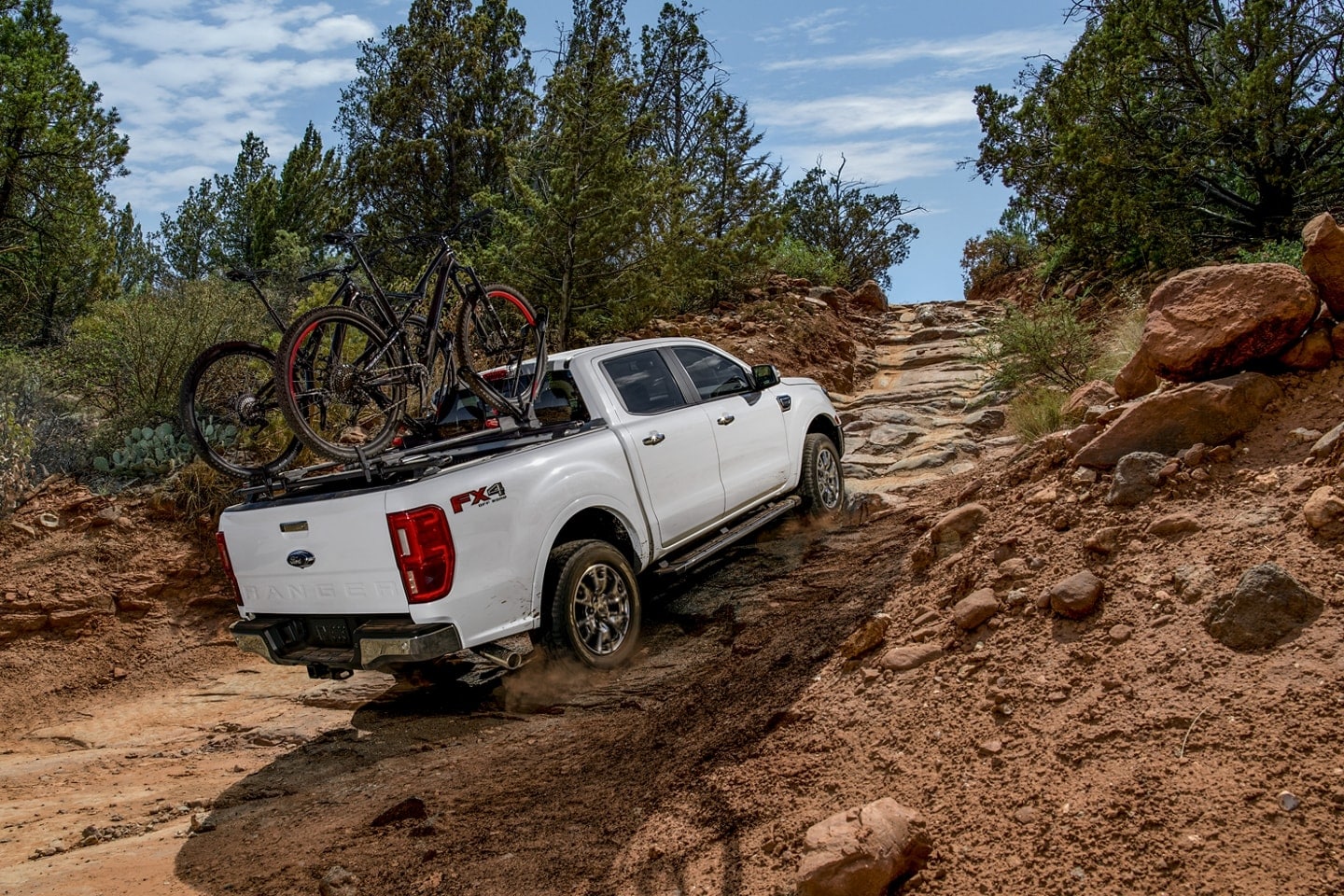 The 2021 Ford Ranger is regarded as one of the top choices for compact pickup trucks. It has a great tow rating, comfortable seats, and simple features. In short, it is one of those 2021 Ford Pickups that performs well in almost all departments. While the standard drivetrain is rear-wheel drive, the Ranger also has an all-wheel-drive as an available feature.
It is undoubtedly one of the good Ford trucks. The Ranger boasts a powerful engine, offers good gas mileage, and handles well. More importantly, it is a sturdy off-roader. Its hauling and towing capacities are good in the class. The seats inside are cozy, while SuperCrew models feature more space in the rear seats as compared to several of its competitors. The model also offers many user-friendly features.
Pros
Gives good gas mileage
Powerful engine, as well as composed handling
High hauling and towing capacities
Cons
Firm ride
The cabin is not inspiring
New feature(s) for 2021
Tremor off-road package has now been made available.
What are the distinctions between the 2021 Ford Ranger and its predecessor?
The Ford Ranger for the model year 2021 is almost the same as its previous model year. However, there is just one exception. The Tremor off-road package can now be added to the 2021 model. The new package can boost the off-road capabilities of the Ford Ranger with a string of useful features. These include a lifted suspension, a locking rear differential, skid plates, off-road tires, and more.
Off-road performance of 2021 Ranger 
Indeed, the 2021 Ranger cannot compete with a few elite off-roaders in its segments, such as Toyota Tacoma TRD Pro, Chevrolet Colorado ZR2, and Jeep Gladiator. However, it is quite capable to handle off-road situations. Rather than offering an off-road specialty model, the Ford Ranger allows you to include option packages. These include features including special off-road tires, skid plates, crawl control, a terrain management system, and so on.
In case having the off-road capability is a top priority for you, it is possible to add the Tremor, FX4, or FX2 package. Out of all these three packages, the Tremor package has the highest capability. 
Which of the Ford Ranger models is most suitable for off-roading capability?
Contrary to some trucks, the Ford Ranger does not come with a specialty off-road trim. Rather, it offers some option packages, which offer extra features so that the Ranger is more adventure-ready. 
To begin with, you may wish to add a 4-wheel-drive. You have to then add the Tremor and FX4 packages. The latter (FX4) adds off-road tires, an off-road-tuned suspension, skid plates, crawl control, a terrain management system, and a locking rear differential. 
Meanwhile, the all-new Tremor package adds more capability. The package offers all the attributes of the FX4 package. Additionally, it offers better departure and approach angles, upgraded shocks, a front bash plate, and more ground clearance. However, the Tremor package is unavailable in the truck's base XL trim.
The Final Call
The Ford Ranger for the model year 2021 performs satisfactorily on various fronts. It is capable, relatively efficient, and powerful with a cozy cabin and intuitive tech features. The Ranger also comes with an affordable price tag. It will appeal to a majority of small truck shoppers. 
You may visit Tallassee Ford in Tallassee, AL, for all your queries related to Ford Ranger for 2021. They are one of the most well-known dealers in town. Residents of Montgomery, Auburn, and Weptumka, can also access this dealership.