2022 F-150 Lightning | Specs & Features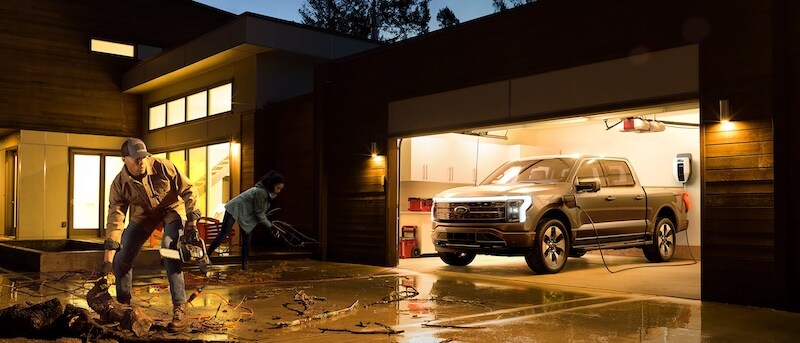 Ford, like other automakers, has worked hard on introducing viable and environmentally-friendly vehicles. One of these is the 2022 F-150 Lightning. This is a great addition to the Ford EV line of vehicles. There are others in the same segment as the GMC Hummer and others. Here is a detailed look at the electric F-150 and its features.
2022 F-150 Lightning's specs and features
The Ford F-150 is an iconic vehicle and has been around for years on the American market. The electric F-150 has the strength of the name to back it up. The Lightning has the same body and cabin as the regular version, but the engine is different-a pair of electric motors and two different battery packs. The standard range battery offers a driving range of 230 miles on a single charge, and the extended range battery can take you 300 miles.
It is available in 4 trims - Pro, XLT, Lariat, and Platinum. More information should be available shortly before the release in the Fall of 2021.
The 2022 F-150 Lightning has not exactly been kept secret. In 2019, Ford held an event to showcase the capability of an EV, and it was able to pull about 1 million pounds. The official capacity of this vehicle is around 10,000 lbs. Buyers can charge their vehicles at home with 110-V or 220-V outlets. The battery charges fast - 15-80% in 45 minutes.
As for the interior - the F-150 Lightning's cabin is the same as the gasoline version with some differences. The infotainment display is larger, and the cargo area is in the front. It is quite spacious. For now, the F-150 Lightning is available only as a crew cab with a 5.5. ft. bed. Vehicles with other configurations will be released soon. Check out the vehicle, and you will be impressed.
Visit Us
Interested in the 2022 F-150 Lightning or other Ford EVs? Visit the Tallassee Ford dealership in Alabama. The dealership staff can show you the vehicle, explain its features, and set up a test drive. Tallassee Ford also serves customers in neighboring communities like Auburn, Montgomery, and Weptumka.